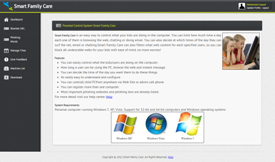 Parental Control System-Smart Family CareSmart Family Care is an easy way to control what your kids are doing in the computer like: chatting, email, browsing, timing of browsing and more.
Features
• You can control child PC from anywhere via Web Site or cell phone.
• You can register more than one computer.
• You can decide the time of the day you want them to do these things.
• Its really easy to understand and configure.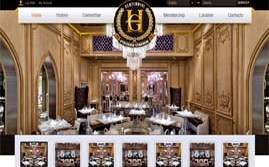 Hyderabad GymkhanaThe Product was very complex to build, have alot of challenges. Stock Inventory management, Kitchen management System, Members Account management, SO management. The product is Desktop and web-base application.
Tool Used
♦ Asp.net
♦ C#
♦ SQL Server
♦ Sms Integration
♦ Ajax Toolkit
♦ Jquery